Netball Tournament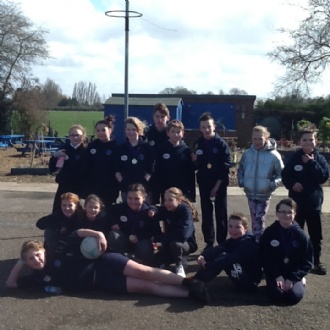 We won the netball competition on Tuesday 20th March 2018!!!
On Tuesday 20th March we hosted and took part in the High 5 Netball tournament with Walpole Cross Keys, Clenchwarton and West Lynn schools. It was a little chilly, but everyone persevered and played some exciting, close games of netball on 2 different courts.
Some excellent netball skills were displayed from all the teams and good sportsmanship was shown throughout. We waited patiently for the final results and we were all so happy to find out we had won and we will now move onto the next competition.
A big thank you to all the Sports Leaders and everyone who organised the tournament. Well done to all the players.