St. George's Day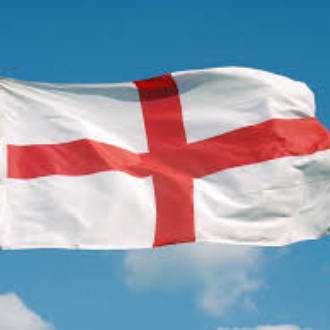 Remember to send your children dressed in red and white on Thursday 23rd April for St George's Day.
St. George's Day was on 23rd April - England's national day. St George's emblem, a red cross on a white background, is part of the flag of Great Britain.
This week the children have been discussing why they think it is called Great Britain. These photographs are from 1/2 FC, 6LD and Lemons classes.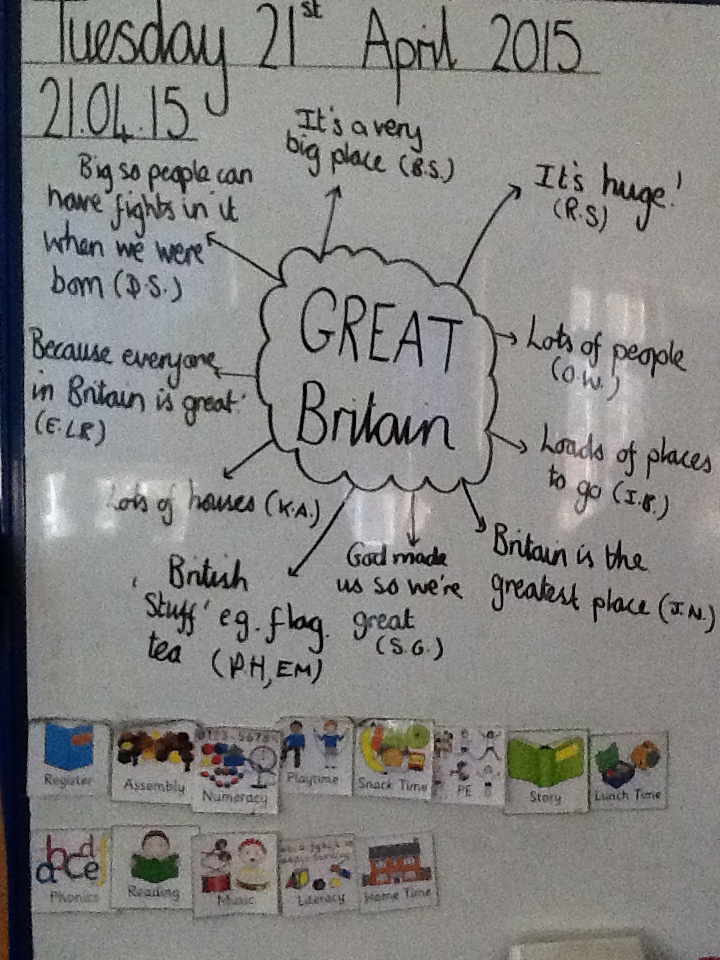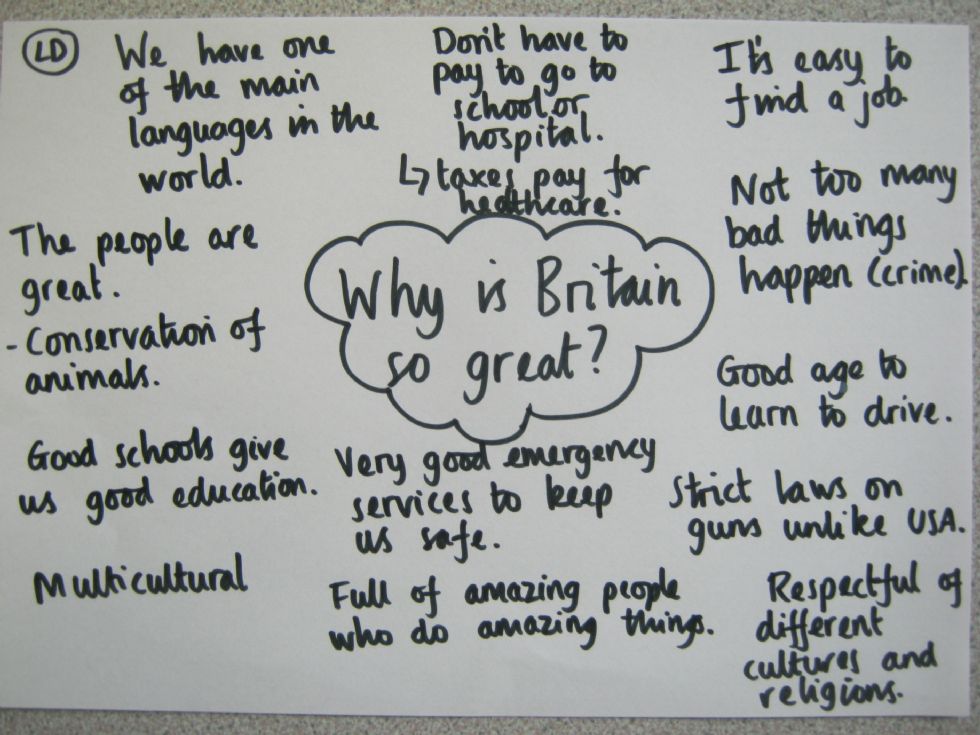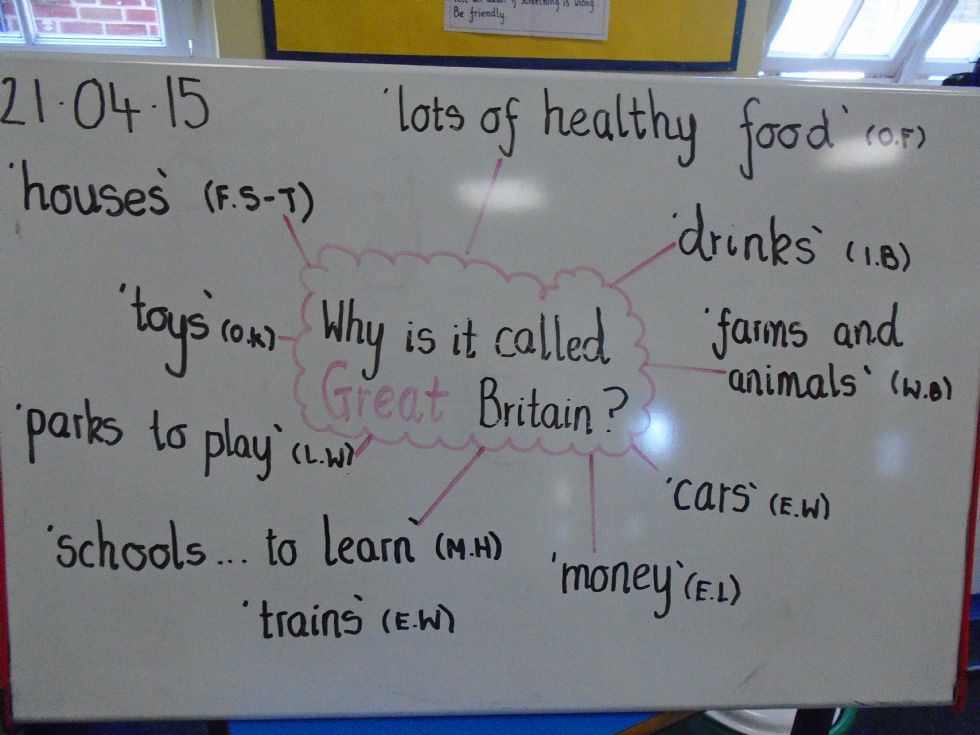 Listed below are some of the ideas from the other classes:-
Huge country
Great history
NHS
Armed forces
RSPCA
Fish and chips
Royal family
Premier league
Democracy
Multicultural
Shakespeare
Weather
Plenty of water to name but a few.