Netball Tournament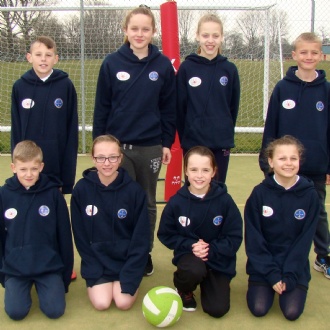 Click here to find out how we got on in our latest competition.
After winning the cluster High 5s netball tournament, our Y5/6 netball team got through to the West Norfolk final at KES. On Monday 21st March 8 players travelled to King's Lynn to compete against the nine best teams from all over West Norfolk. We were placed in a group with Gaywood and Heacham primary schools. In our first game we drew against Gaywood (2-2) and in our second game we beat Heacham (3-0). Unfortunately for us, Gaywood beat Heacham 4-1 meaning they got a place in the winners group as they scored one more goal than us.
As a result, we went into the runners up group and were competing to come either fourth, fifth or sixth place overall. We played St Martha's first and beat them 10-0. Dersingham were next and we beat them 8-0. Each player was fantastic and we demonstrated how far we have come in netball over the years. We came fourth in West Norfolk which is a brilliant result as we have never even reached these finals in the past.
Well done to the most successful netball team we have ever had. Year 6s must continue to play netball next year at their high schools and the two year 5s in the squad will be expected to lead by example in next year's season!