GEAR Run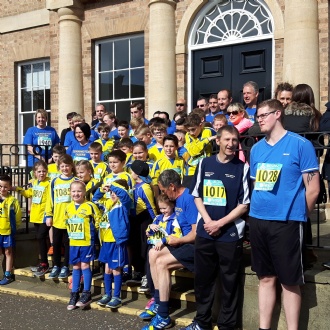 On Sunday 1st May, some of our children joined forces with Terrington Tigers football club to raise money for the MUGA and School crossing fund by running in the GEAR.
About 50 children and adults ran the 1.2 mile route in beautiful sunshine. Liam Clare was the first Team Terrington runner to complete the course in an amazing 7 mins 14 seconds.
Two members of staff, Mrs Clare and Mrs Hornigold, ran the 10k race and both beat their own personal best.
Watch this space for how much money was raised!