Summer!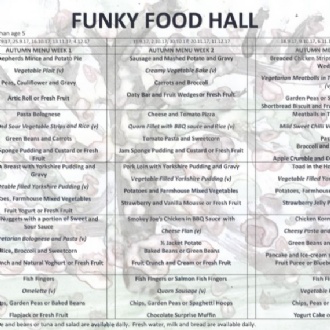 Congratulations to the winner of our autumn menu design: Amy Foreman (Oranges).
Amy Foreman was the winner of the autumn menu design. All new menus will be sent out at the beginning of term.
We hope the children like the new menu. This was put together from the preferences of our pupils.
Each term we ask our pupils what they like or don't like about the menu; Mrs Portass and Miss Hackett meet to discuss the pupils' preferences, compare them against the food standards and draw up the new menu.