1/2 FC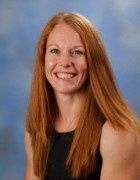 Welcome to 1/2 FC. Our teacher is Miss Charlton.
In Year 1/2 our teaching assistants are Mrs Hornigold, Mrs Eve and Mrs Blackburn, Mrs Stocker and Mrs Spillard.
Look here to see what we are learning this half term.
Spring 2
English - Writing dinosaur poems, focusing on use of rhyming words and expanded noun phrases. Children will also be learning to recite simple poems to an audience. We will also be doing instructional writing. We will be making dinosaur biscuits and writing instructions and link our learning to measure in maths.
Maths - We are concentrating on multiplication and division this term. We will use a lot of practical methods and then move onto written methods. We will also be practising and consolidating a range of maths skills, in particular number bonds and times table facts.
Science - In Science we are learning about plants. We will learn about the different parts of plants and what plants need to grow. We will undertake a range of investigations about plants using 'I Wonder' questions. Again we will link our learning to literacy and maths skills.
PE - We are learning to play Tri-Golf with sports specialist teacher Mrs Wassell.
ICT - We are trying to improve our word processing skills. We will learn where to place our fingers on the keyboard and try to quickly locate each letter.
RE - We are looking at Judaism and special Jewish celebrations.
DT - We will investigate materials to make a moving image using sliders and levers.
Music - We will be singing and changing times tables, especially the 2, 5 and 10 times tables.