3/4 HT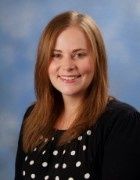 Welcome to 3/4 HT. Our teacher is Mrs Tunnicliff but Mrs Palmer is now taking our class as Mrs Tunnicliff is on maternity leave. Our teaching assistant is Mrs Coates
As part of our continuing topic in spring, the Egyptians, children were asked to research, design and make an Egyptian artefact of their choice for their homework. We had a fantastic selection of artefacts in 34HT from jewellery, canopic jars and even a gingerbread pyramid! Children were able to present their chosen artefact to the class and explain why their artefact was used and how it was important to the Ancient Egyptians. Click here to see the photographs.
As part of our learning in geography we have been comparing two different geographic locations with the River Thames and the River Nile. As part of our learning about the local areas, businesses that can operate along them and comparing the two locations, children were then asked to design their own business. They needed to be able to explain why tourists would enjoy it, how it would help the local area and who it would employ. Look at the bottom of this page for a few examples from 34HT.
On Tuesday the 9th January, all of year 3 and 4 visited Norwich Castle Museum to spend a day with the Ancient Egyptians. When we arrived we were greeted by different characters that we would be spending the day with including two Ancient Egyptian Women, Doctor Derry and Egyptologist working with Howard Carter in 1922 and a modern day Doctor who would be explaining to us all about mummification. They were having an argument about whether it was right to remove artefacts and disturb the Ancient Egyptian tomb. The Ancient Egyptians explained it was wrong for us to remove anything as it was sacred to them for the afterlife. The doctors explained that if we didn't remove anything museums would be empty and we wouldn't have any knowledge about how people from the past lived or their beliefs. At the end of the day we were going to explain who we agreed with.
The activities throughout the day were thoroughly enjoyed by all the children. We made Egyptian collar and learnt about who would wear them and what colours represented. We met an Ancient Egyptian who helped us travel back in time to spend a day with her, collecting different foods for breakfast, completing chores and finally joining in with a procession to join in with waking the dead to celebrate Pharaoh Tutankhamun's coronation. We also explored artefacts with Doctor Derry who told us the story of Osiris, Isis and their son Horace. When Set, the brother of Osiris, killed him, the Egyptians believed the tears of Isis filled the river Nile and caused it to flood each year. Finally, we used our learning from our homework task to answer questions about mummification. We learnt more about the canopic jars and myrrh and juniper berry oil used. As well as this we were able to visit the castle's own mummy Ankhor. We learnt about the afterlife and the scales of justice where your heart would be weighed using the feather of truth.
The children really enjoyed the day and we hope that you will make use of the voucher for a free visit to go back to Norwich Castle Museum. Please look at our gallery for pictures of the day.
Autumn Homework
As part of our learning on the Victorians we asked children to create a scene from their favourite fairy tale. We had some excellent models where the children had worked very had at home to recreate their chosen fairy tale. We went on to use our homework to inspire our writing in Literacy using Anthony Browne's Hansel and Gretel and write our own version of this fairy tale. Click here to see the photographs.
We have been learning about Anglo Saxon artefacts to inspire our artwork using clay. Click here to see our artwork.
As part of our chocolate topic in 34HT we asked children to design their own room for Willy Wonka's chocolate factory. The children have really enjoyed Roald Dahl's Charlie and the Chocolate Factory as our class novel. We also researched, designed, cooked and tasted our own chocolate recipes. We gathered feedback from other children, our school canteen staff and parents before adjusting our recipes and cooking once more and sharing with our parents. Please see our gallery for pictures.
As part of our work on chocolate we have been exploring the Mayans. We have used Mayan artefacts as inspiration in our art work to create works of our using printing. We used everyday objects to create patterns and marks before designing our very own Mayan death mask and printing this on top.