4 NK
Welcome to 4 NK. Our teacher is Mrs Keir.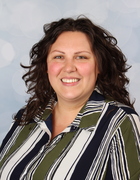 We have Mrs Coates as our teaching assistant.
Have a look here to see what we have been learning this term.
Spring 2
English - We have been learning how to improve and edit our work through various genres of writing. We are relating our writing to our topic of chocolate, using 'Chocolate Cake' by Michael Rosen, the 'Chocolate touch' and chocolate descriptions from a box of chocolates.
Maths - We have been learning about 2D and 3D shapes, their properties and how to create 3D shapes from a net. Then we moved on to area and perimeter looking at the calculations to find these as well as practical uses for the information.
Science - We have been learning about states of matter. Identifying the particle properties of solids, liquids and gases and identifying different examples of each state. This will then link into the water cycle.
History - Last half term, we learnt about the Mayan Civilisation with links to our chocolate topic. We looked at home life, family life, gods and beliefs and compared this to modern day.
PE - We have been copying, improving and creating our own dances with a chocolate theme. We have been lucky enough to have Sam Loomes for some sessions to improve our Kwik cricket skills.
Computing - We have been using the computers to research our topic. We have been using IPADs and laptops to make use of our online resources including Sumdog, Read Theory and Tackling Tables. We have also had lots of discussion about e-safety.
RE - Our focus has been on the Christian calendar, looking towards Holy week and the days of importance leading up to Easter.
French - We continued building our vocabulary for parts of our body, descriptive words and animals.
Art - Art has featured heavily in the designing for our chocolate bar as well as an afternoon dedicated to blackout art to create poetry using pastels.
DT - We linked our DT in with our chocolate topic as well as science objectives. We have been tasting, evaluating and creating our own chocolate product which we thoroughly enjoyed.
Music - Music has been led by Mr Bouskill enabling us to begin to learn the recorder, read and compose our own music.