6LH
Welcome to 6LH. Our teacher is Miss Hammond.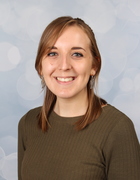 We have Mrs Eveson and Mrs Evans who are teaching assistants working across the two classes.
Discover Debating consists of weekly, hour-long sessions led by an oracy mentor from the English-Speaking Union. In these lessons students are given the opportunity to practise skills essential to debating. Some of these skills include: justifying opinions and arguments, using body language to support spoken language and being able to read visual cues. The children mostly work collaboratively during the sessions (building on the ideas discussed previously), but are also afforded the opportunity to voice individual opinions and arguments. Every child is expected to contribute to the lessons in some form; often they do not even realise they are making use of the skills taught! This undoubtedly improves confidence when speaking in front of peers, but does so in a fun and engaging way, encouraging children to voice their opinions on topics of interest to them. As well as boosting students' self-esteem and competency in communication, debating and public speaking have also been found to impact positively on student attainment across the curriculum. We are very lucky to be involved in the Discover Debating programme and look forward to seeing the impact it has!
Look here to see what we will be learning this term.
Spring 2
English - We are writing flashback stories about the Titanic and then moving on to write a persuasive leaflet about the Titanic.
Maths - We are learning about co-ordinates, translation and reflection and volume. As well as this, we are going over arithmetic questions.
Science - Our focus is animals including humans and we are learning about the human body, including our circulatory system. We also have STEM (science, technology, engineering and maths) week where the children will design a buoyant boat.
History - All of our learning is about the Titanic and this time in history.
PE - This term we are doing indoor PE and focusing on balance in gymnastics.
ICT - We are doing lots of ongoing work on Power Points and Infinity and Beyond where the children are able to make choices about their own learning.
RE - This term we are focusing on Hinduism.
French - The children are learning the days of the week and starting to tell the time in French.
Art - For an art project we completed blackout poetry to do with Alice in Wonderland.
DT - During STEM week, we will be designing and making buoyant boats like the Titanic.
Music - We are continuing our work with Xylophones and the children are composing their own pieces.