5GN
Welcome to 5 GN. Our teacher is Miss Newell.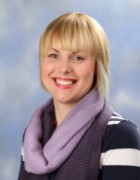 We have Mrs Jackson who is our teaching assistant working in our class.
Norwich Trip 5th February 2019
We had a great day at Norwich football ground for our STEM day and learnt what energy is, what kings of energy there are and how to be more energy efficient. Click here to see the photographs.
You can see our curriculum for Spring 2019 below:
Spring 2019:
You can see below which areas we are covering in our Spring 2 half term. You can also see this as an attachment at the bottom of the page.
Spring 2's Topic: Norfolk's Royal Roots
English (Writing):
This is the draft timetable of the writing to be covered over the next half-term:
Week 1: Discursive Text – Animals in Captivity
Week 2: Discursive Text – Animals in Captivity
Week 3: Discursive Text – Animals in Captivity
Week 4: Diary Entry
Week 5: Diary Entry
Week 6: Assessments
English (Reading):
Aside from planned reading comprehension lessons and class novels, four days a week, your child will be participating in our whole school reading scheme, 'Bug Club'. This will see them either working as part of a guided reading group or independently. They will be building on their reading comprehension skills by working in a group to answer various types of questions (similar to SATs questions) about different books they are reading. In addition to this, they will also be given many opportunities during the week to independently read books they have chosen and in which they have shown an interest.
If the children are not enjoying a book, they are encouraged to explore others until they find one they will engage with. It is expected they keep recording their reading, with comments, in their reading diaries both at school and at home.
English (Mrs Wordsmith):
Four days a week, the children learn a new word. We discuss synonyms of that word, phrases which include the word and write the word within a sentence (used in the correct context).
Maths:
This is the draft timetable of the maths to be covered over the next half-term:
Week 1: Multiplication and Division, including Maths Mastery
Week 2: Percentages of money, Recapping time, angles and reflection through mastery
Week 3/4: Statistics - Constructing tables, Line Graphs, Venn and Carroll Diagrams, Interpreting graphs, statistics problems
Week 5: Fill gaps/recapping – understanding prime numbers up to 19, sorting regular and irregular shapes, identify 3D shapes from 2d representations
Week 6: Assessments
During our daily mental starters and interventions, we will be revisiting things from the previous term such as: place value, the four operations, fractions, decimals, rounding, squared and cubed numbers, factors and multiples.
The children will also have their weekly Assertive Mentoring test and maths conjecture task. This task is to build their reasoning and thinking skills.
You can find the school's calculations policy on the information for parents / curriculum tabs if you wish to see the expectations for Y5.
Science:
Our science topic this half term is Forces. Not only will they build on their scientific knowledge, but there will be some lessons over the course of a topic that will be heavily focused on practical enquiry and investigation.
History:
This will fall in to our 'Norfolk's Royal Roots' topic this half term. The children will learn about the family tree of our Royal family, and investigating in to their connections to Norfolk (with Sandringham, Wolverton etc.) This will finish with a trip to Sandringham House after Easter.
PE:
Alongside their weekly swimming lesson, 5GN will also be having gymnastics lessons with Mrs Wassell. Please ensure full indoor kits are provided for the children. All gymnastics lessons are conducted with bare feet as advised by the Association for Physical Education's Safe Practice in Physical Education, School Sport & Physical Activity.
Computing:
During spring 2, our focus will be on the history of the computer, understanding the differences between hardware and software and continuing to keep aware of importance of e-safety.
RE:
Like last year, RE will be taught in one covered block of lessons. We will be studying one of the main world religions this half term: Hinduism. Links will be made across the curriculum.
French:
Our focus in French lessons will be to revisit areas covered in previous years, along with developing their pronunciation and simple reading, writing and conversation skills.
Art:
Over the whole of spring term, we shall be developing their skills in various artistic techniques, such as printing, sculpting, rubbing and photography.
DT:
We aim to teach DT in blocks or over afternoons this half term. We will be learning more about such things as where food comes from, along with cooking/baking savoury and sweet goods. This is with the intention of hosting a Royal Tea Party before Easter.
Music:
Year 5 will continue to have their weekly percussion session with Mr Judd. Once a week, they will also be working on their singing skills with Mrs Emm.