6LD
Welcome to 6LD. Our teacher is Mrs Dymond.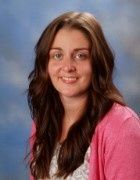 We have Mrs Eveson and Mrs Evans who are teaching assistants working across the two classes.
Look here to see what we will be learning this term.
Spring 2
English - We are writing flashback stories about the Titanic and then moving on to write a persuasive leaflet about the Titanic.
Maths - We are learning about co-ordinates, translation and reflection and volume. As well as this, we are going over arithmetic questions.
Science - Our focus is animals including humans and we are learning about the human body, including our circulatory system. We also have STEM (science, technology, engineering and maths) week where the children will design a buoyant boat.
History - All of our learning is about the Titanic and this time in history.
PE - This term we are doing indoor PE and focusing on balance in gymnastics.
ICT - We are doing lots of ongoing work on Power Points and Infinity and Beyond where the children are able to make choices about their own learning.
RE - This term we are focusing on Hinduism.
French - The children are learning the days of the week and starting to tell the time in French.
Art - For an art project we completed blackout poetry to do with Alice in Wonderland.
DT - During STEM week, we will be designing and making buoyant boats like the Titanic.
Music - We are continuing our work with Xylophones and the children are composing their own pieces.