EYFS
Welcome to our Early Years Foundation Stage (EYFS). We believe that children in the Foundation Stage build their skills, attitudes and dispositions which provide the foundations for positive life-long learning. It is a very important stage in preparing children for future learning and successes.
Dear Parents/Carers,
Thank you to everyone who attended the New Intake Parent meeting on 23rd May 2019.
We look forward to welcoming you to our EYFS setting during the two weeks of visits beginning on Tuesday 4th June 2019. This will give you a chance to look around our EYFS environment and get to know the EYFS team. Your child will have the opportunity to take part in activities within our indoor and outdoor environments and engage with other children. We welcome exisiting parents who have children remaining with us in September 2019.
Key Dates:
Autumn Term 2019
Term begins:
Nursery-aged children will begin when their first session falls from this date.
You will find additional information you may find useful at the bottom of this page.
We understand this is a big step for children to take and we work hard to ensure transition is as smooth as possible. If you have any specific questions, please do not hesitate to get in touch with me via the school office.
Kind regards,
Miss Adams - Deputy Head / EYFS Lead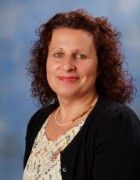 Miss K Adams EYFS Leader / Deputy Headteacher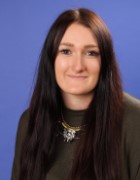 Miss J Riches EYFS teacher
Miss Adams is our EYFS lead and together with Miss Riches are the teachers in EYFS. If you have any questions about EYFS please do not hesitate to ask. Miss Adams is also the Senior Designated Person for Safeguarding. She deputises for Miss Conner, the headteacher, when she is not in school.
First Aid
All staff in school are first aid trained. In addition, staff in EYFS hold paediatric first aid certificates. Currently Miss Adams, Miss Riches, Mrs Smith, Mrs Stead and Mrs Twite hold this paediatric qualification.
If your child has or develops a medical condition or severe allergy please speak to Miss Adams about staff training.
EYFS useful websites
www.cbeebies.co.uk – here you will find an assortment of activities that link to the areas of learning within the EYFS curriculum.
Literacy
Numeracy