School Meals
Welcome to Our Funky Food Hall ~ driving food standards up and up.
Click on the attachment at the bottom to take you to the menu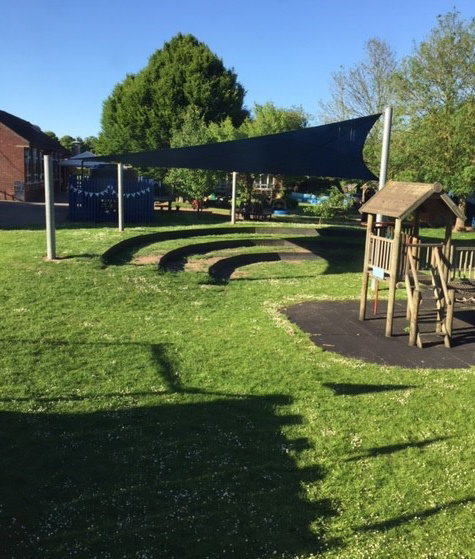 In the warmer weather, all KS2 hot dinner pupils have the option to eat out on the picnic benches or in the Funky Food Hall; whichever they prefer.
When the UV recording is 5 or above, all pupils spend the first half hour of lunch time indoors and go outside for the second half hour of lunchtime. On these days all pupils eat indoors
Towards the end of each term, Mrs Portass, our school chef, talks to all pupils (Reception to Y6) about the meals (meals they like, don't like and meals they would like to appear on the menu). The menu is then changed in response to this feedback. We will still follow the food standards as laid down by the Department for Education.
You can also find information about the standards which are set out in clear format by clicking on the school food plan logo:
In addition to the delicious and nutritious meals on offer, our pupils also have access to the fruit and salad bar with a choice of healthy dressings. If pupils are not keen on the vegetables on offer, they can choose a selection of raw vegetables and salad items from the salad bar.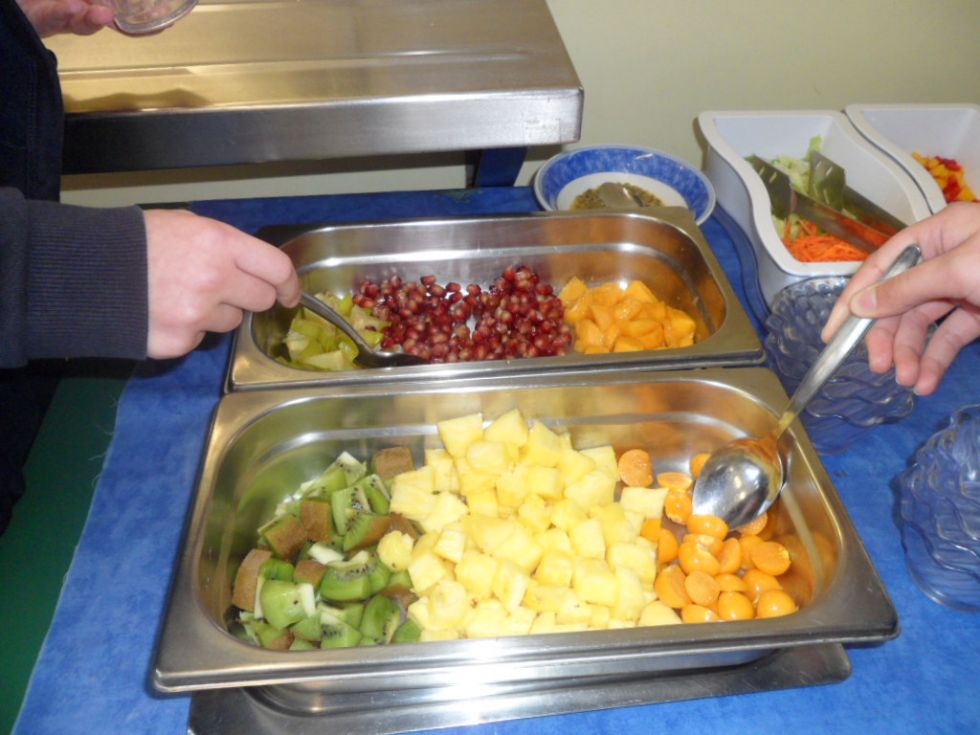 Mrs Portass and her team will be pleased to work with you if your child has any dietary needs including intolerances, allergies and lifestyle choices such as vegetarian or vegan diets. We are a nut free kitchen so nuts are not used in any of our food prepared and served in school.
Government targets to be met by 2020:
We are delighted to say we have already met the government targets of reducing sugar in our foods by 20%. We have done this by gradually reducing the amount of sugar in our foodstuffs so our pupils would not notice.
We use only low salt and sugar baked beans and spaghetti hoops.
We are also pleased to say we have gradually introduced 50/50 wholemeal and white flour into all our foodstuffs including pasta and rice dishes so now this is all we use.
Next steps for the Funky Food Hall:

We have signed up for the The Food For Life Catering Mark and have begun to collect points towards this charter.
Our Food Policy is available to view in the General Policies Pages in the Policies Section of this website.