RE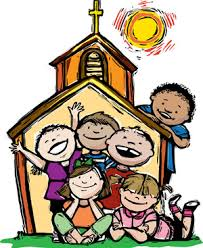 We found our pupils were not as inspired by RE lessons as they could have been and embarked on a quest to find a way to teach RE which interested and engaged them. We found Big RE. This approach encourages schools to adopt the following themes:
How can we make our community more respectful?
Fasting and feasting: why do both matter and how are they practised?
Art in heaven: spiritual expression through the arts for every child
Body and soul: what matters in relationships?
What can we learn from different faiths?
Should religious believers care about the environment? How and why?
Why do Sikhs celebrate Vaisakhi, Hindus celebrate Divali and Jewish people celebrate Pesach?
Stories that matter: Why are sacred texts the world's bestselling books?
Good and bad, right and wrong: how do we decide?
What matters most? Values and commitments in religion and for us.
Since we have been using these themes linked to the National Curriculum in Y1 - Y6 and Development Matters and EYFS Foundation Stage Profile in EYFS, our pupils have said how much more they enjoy the subject. They love using artefacts which they say help them feel what it is like to be a member of another faith. They love having discussions and debating subjects such as: If God were alive today, what would he say, do .........
We use Cornerstones Education to make sure we cover every aspect of the curriculum for our pupils.
We aim to respond to world and local events as and when they happen.
We teach all pupils the similarities and differences between all of the major religions. Our assemblies are predominantly Christian as a school in a predominantly Christian country. We are not a church school but do teach all pupils religious respect. We also invite our local church clergy to lead our school assemblies at least once a month and other faith leaders to expose our pupils to a range of different religions. Our pupils particularly enjoy these assemblies. You can find the attachment below:
You can also find the RE lesson overview for the academic year 2018 - 2019 by clicking on the tab to the left: