Where's Wally?
27.04.17
Where's Wally
To launch our Where's Wally topic we all dressed up as characters from Where's Wally for our WOW! Day.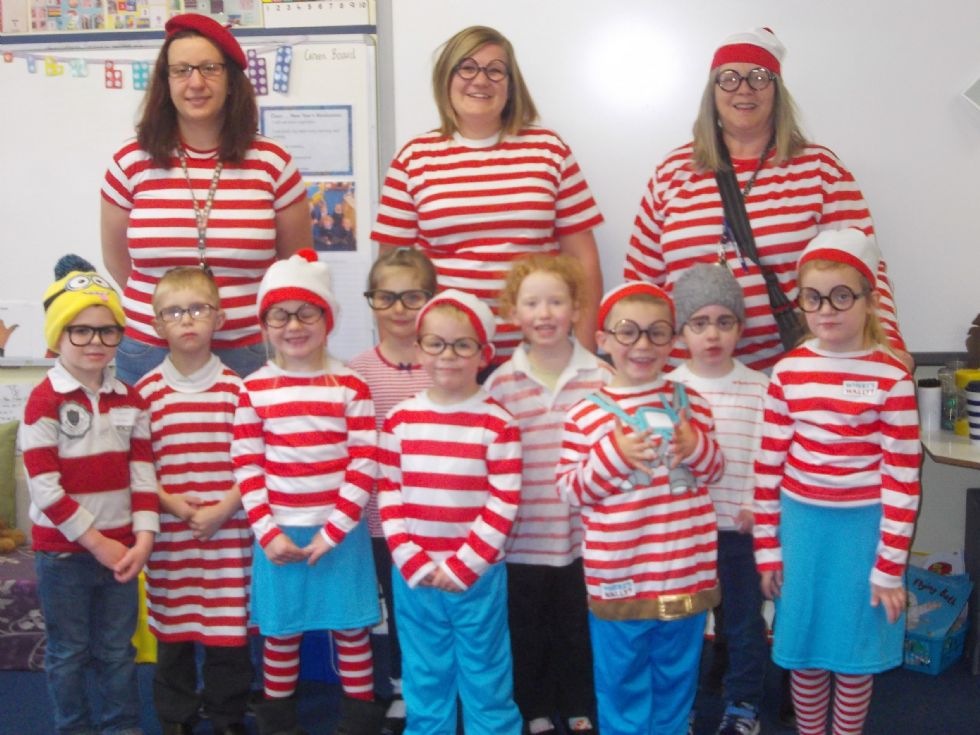 We looked at some Where's Wally books and pictures and discussed the type of place Wally goes to and who his friends are. The children then drew a picture on a postcard to show where they would like to go if they were Wally.
Then, they had to follow clues to find the Wally pictures hidden around the school, both inside and out.
We will be learning from Wally for the next few weeks, for example, by looking really carefully at things, concentrating for a long time whilst looking at the pictures, paying attention and listening carefully to the clues we are given etc.