Year 5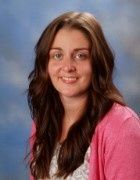 Mrs Dymond is the Phase Leader in years 5 and 6. She is currently on maternity leave so if you have any questions about Y5 or Y6, please ask the classteacher or Miss Hackett will be pleased to help you.
On 31st January 2018 the children enjoyed an Indian dance workshop.
Click here to see some photographs.
We also hope you enjoy this video!
On Tuesday 17th October, Year 5 took part in their Earth and Space Wow Day. Throughout the day pupils analysed the work of Artist Peter Thorpe and created a part of art work inspired by him. The children also had the opportunity of having a science lesson in a Planetarium!
Click here to see the photographs.
Helpful hints for maths homework. These open better when using Google Chrome:
...and there's more!
Last one on short division...
This is the curriculum overview for maths for Y5: